Water/Sewage
♦

INSPECTIONS ♦ SAMPLING ♦ TESTING ♦ REPAIRS ♦ Water Mitigation

♦

Structural Drying

♦

Restoration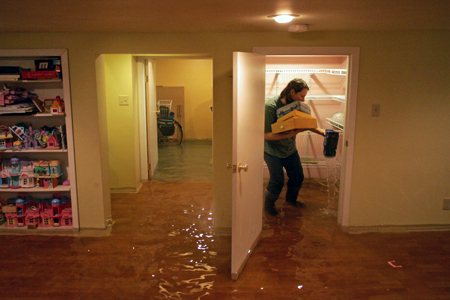 A quick response to a water loss is estenial. It is twelve hundred times more effective to extract standing water immediately than to allow it to absorbe into the structural materials and then have to draw it out by dehumidification. If the drying process is not effective, the content and material loss can grow exponentially and the potential for microbial growth increases if these materials are not dried completely within 48 hours.
Affinity Group has applied structural drying experience and water restoration knowledge in extracting excess water before it is absorbed, manipulating contents to get them out of harms way, in assessing salvageability of affected materials, in setting up the best drying senario, and monitoring and recording the drying process until it is complete.
After the drying process is completed, Affinity Group is a licensed and insured general contracting company that can provide complete restoration services.